---
"Sharing our love of unique, handcrafted oils, vinegars & products is why we get up every morning."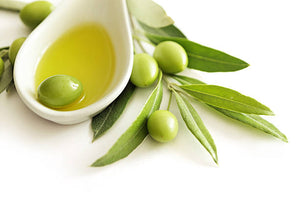 Lemon Fused Olive Oil & Wild Blueberry Dark Balsamic Vinegar
Lemon Fused Olive Oil 
Our Eureka Lemon olive oil is produced by pressing whole, fresh lemons together with late harvest olives at the time of crush. Its light, refreshing flavour is just perfect to sauté shrimp or scallops or to drizzle on chicken or fish. Citrus oil is great on salads, in marinades and for baking. 
Wild Blueberry Dark Balsamic Vinegar
Our luscious blueberry balsamic vinegar is just as amazing over garden salad as it is over fruit salad. When paired with delicate extra virgin oil such as Arbequina, the intense blueberry flavor will shine. Also fantastic with our orange or lemon olive oils. Pairs well with blue and feta cheeses.

Our naturally flavored balsamic condimento is aged in the traditional Solera Method and PGI certified to come from Modena, Italy.
Click below to find out about more about this amazing olive oil and balsamic, along with additional pairing & recipes! 
Feature of the month